Till Salu!

Supramannen Racing säljer importerade bilar från USA och Europa..
1997 Supra TRD Widebody, Singel...495,000 kr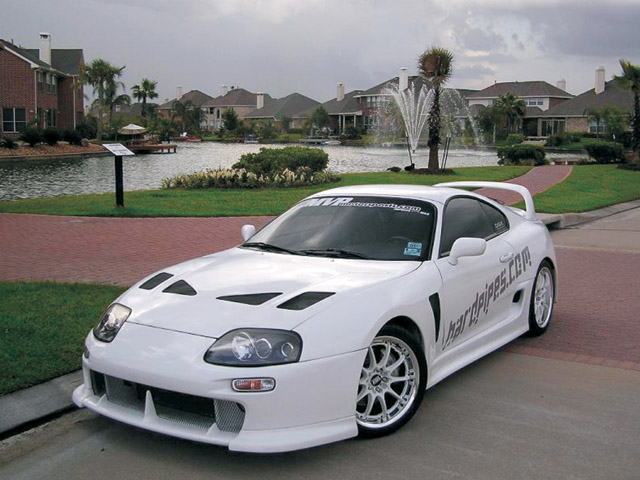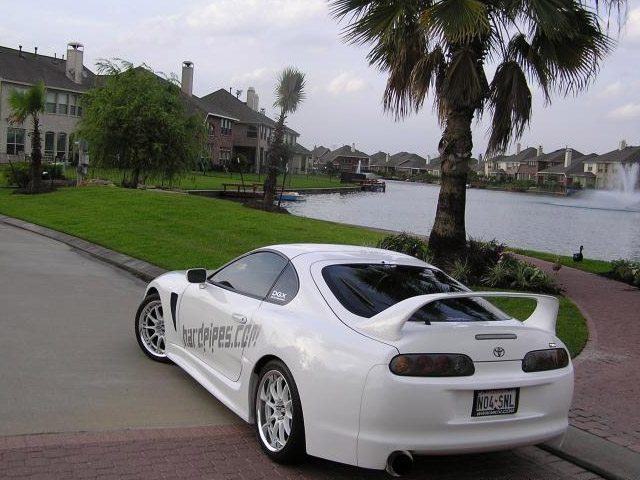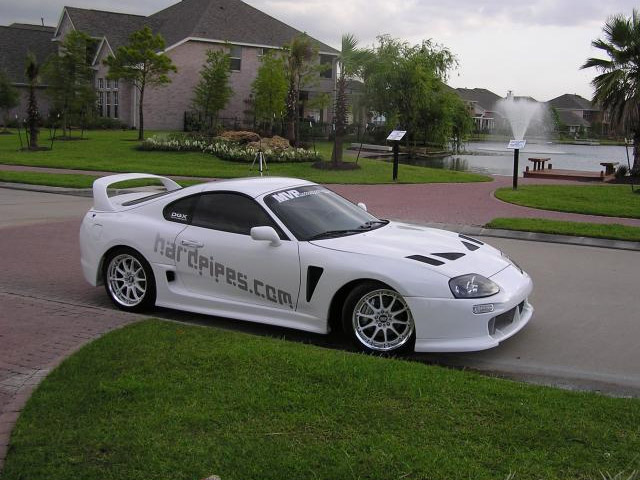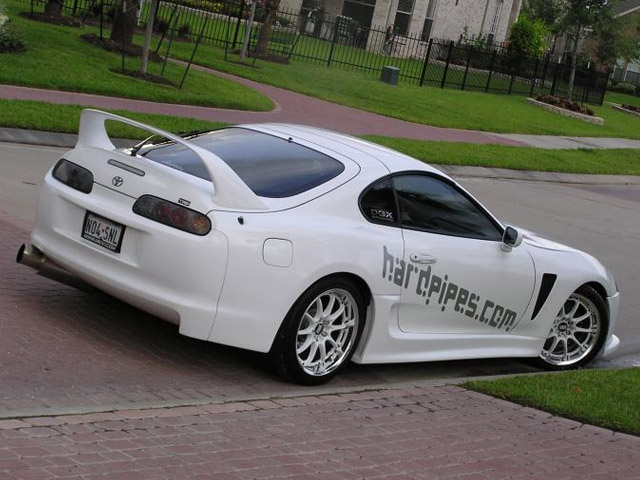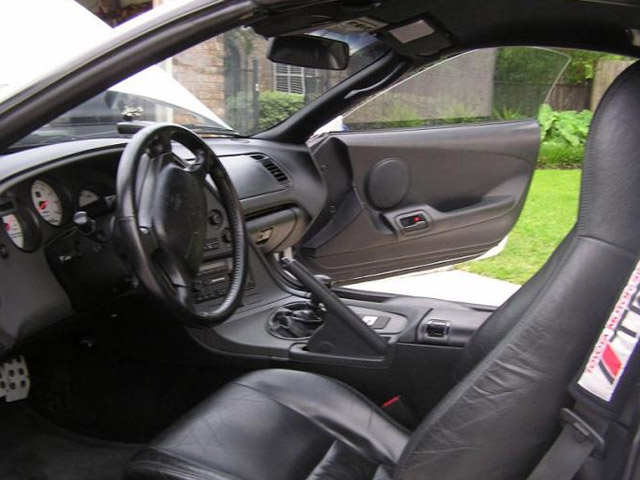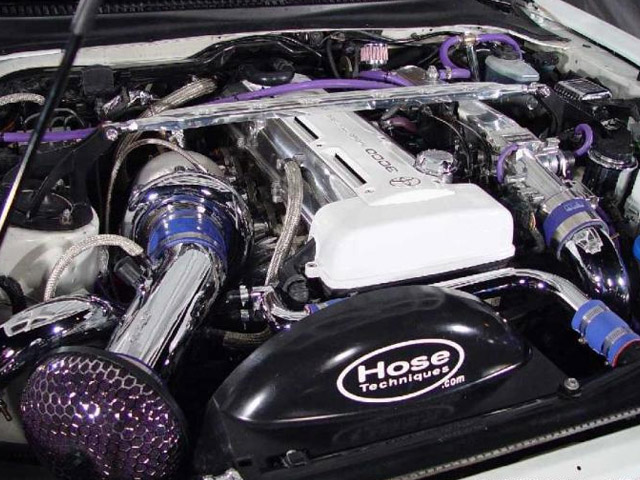 Följande info om bilen:
Pris : 495,000:- obesiktad, 510,000:- besiktad.....EJ PRUT.....

Car: 1997 Toyota Supra Turbo (15th Anniversary Edition)
62850 miles, 10500 mil
Comments: All work done in the last year. It has been garage kept, driven only 6500K miles,
1000 mil, in last 2.4 years!

Performance:

SP 70 Q-trim turbo, .96 A/R exhaust housing (chrome/silver ceramic)
Boost Logic manifold (silver ceramic)
Boost Logic stainless DP
Boost Logic dump tube
Powerhouse Racing oil feed and returns
HKS 50mm wastegate
HKS VPC
HKS GCC
HKS front mount intercooler
HKS SSQ BOV's (x2)
HKS mid pipe
HKS air filter (chrome)
HKS iridium plugs
HKS EVC EZ
HKS aluminum I/C pipes (chrome)
Powerhouse Racing Dual Electric Fans
Apex N1 exhaust
Greddy Intake pipe (chrome)
Greddy BCC
Greddy front springs
Eibach Pro rear springs
AEM cam gear
RPS stage 3 Pressure Plate
RPS U/L flywheel
S.B.C. Kevlar disk
TRD braided stainless brake lines
Stillen Matrix pads
Brembo cross drilled slotted rotors
Front and rear tower braces
Hardpipes.com radiator pipe (chrome)
Aluminum EGR block off plate
Trac system removed and blocked
NHRA approved wheel studs
Aluminum radiator panel (chrome)
Breeze Stainless T-bolt clamps (all I/C piping)
Fuel system 100% custom fabricated with top quality parts.
Blitz 850cc injectors
Aeromotive fuel pressure regulator
Aeromotive fuel filter (10 Micron, 1200 Gph)
All anodized aluminum fittings
Dual feed rail
Twin in-tank pumps
New blue top Optima battery

Exterior:

Over $15,000 invested on the full TRD replica wide-body.
Glass was added in any thin or weak points.
Underside of the rear fenders was professionally custom fabed and re-enforced.
Body was disassembled and painted with PPG, 5K spent on paint job alone.
All paint work done by Mario's Motors and touched up by Modena's of Houston
No rock chips, dings or dents anywhere.
Over $1,400 in polished aluminum and chrome work under the hood.
Volk GTN rims
Custom made reverse indiglo white face gages
Pre 97 leather door handles
35psi white faced boost gage
Alpine alarm with remote locks
Coil pack cover painted white with PPG to match body
Hardpipes.com brake caliper stencils (silver/black)
White Xenon headlights/fog lights

Maintenance:

Entire tranny dealership replaced less than 15K miles ago
Rear diff. seals all replaced less than 2K ago
Oil always replaced early
All necessary maintenance, vac lines, hoses, belts etc. done early.
Om du är intresserad av denna bil? Kontakta Jocke eller ring honom på: 070-4785271